By now, budding urban farmers would have gathered enough information to know that microgreens are the best bet to get their foot in the door for this business. While we have covered the basics – the what, when, where and how of growing microgreens – there is still more research needed before one can introduce their product into the market. This is particularly true when it comes to defining the sales and marketing strategies.
But before we get into that aspect, it is always helpful to list out the resources needed in growing microgreens as a business enterprise.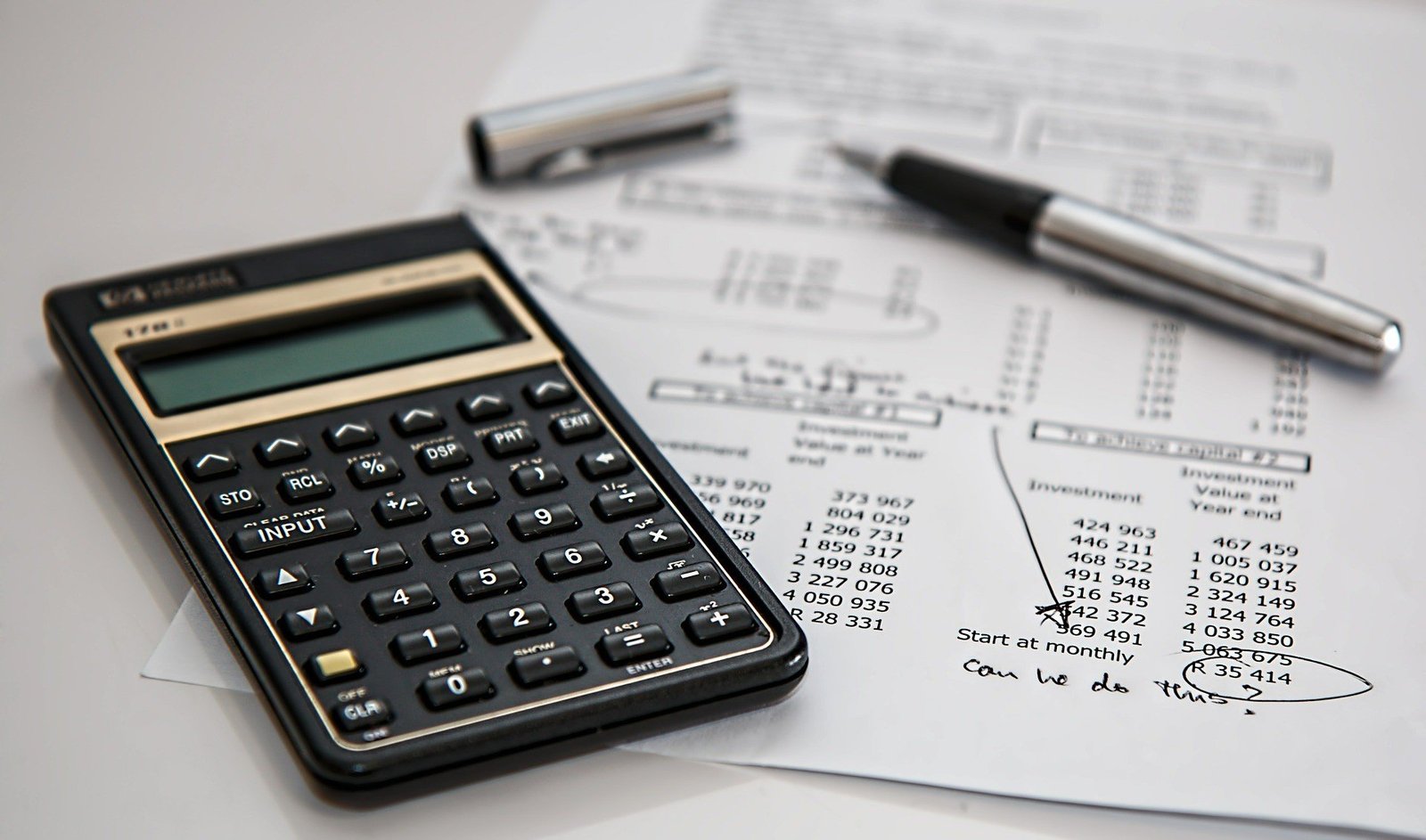 Initial Investment:
The initial investment to start a microgreens business in India is small.
Resources: As we've discusses in our previous blog- https://sustenance.co.in/how-to-grow-microgreens-in-india/ – Trays, Growing Racks, De- humidifiers and Office supplies will be a part of the initial investment. 
Fixed Expenses
Space: Although microgreens can be grown hydroponically, which saves a great deal of time and effort in terms of logistics, they do require adequate space- 500 to 750 sq.ft.- to grow properly. This space – whether it be a room or a piece of land – comes at a fixed, pre-determined cost each month.
Variable expenses
Labour:
Growing microgreen crops does require proper, methodical care. Hiring labour when needed is always helpful, especially if it is someone with good knowledge of the steps to take in order to ensure a successful yield. As the business grows, the amount of labour may change, calling for more cost.
Electricity/water consumption- Microgreens require humidity and the correct amount of light. Installation of humidifiers and air conditioners will factor significantly in electricity bills. Water as well will have to be arranged in the urban farm, which may be another added expense.
Cost of growing Micro-greens: These include the cost of seeds, growing medium and the packaging cost. 
After sorting out the resources and expenses, comes the question of which microgreens to grow. This depends on two factors – the type of microgreen crop most suited to the farmer's environment, and the potential market.
The types of microgreens have already been blogpost, along with their compatibility with different environments. To identify the potential market, lets list out the where microgreens are typically used, and who would be the likely buyers.
Uses of Microgreen
To be able to sell microgreens, we should know its uses:
Gourmet cuisine– Some microgreen crops, like amaranth, basil and bok choi, aren't something that are used in every day food. This provides the potential to get a bit creative and use them in some fine dining, restaurant-quality dishes.
Light bites- Microgreens go great with certain foods, like fruits and vegetables. They're perfect to add some zing into simple dishes like salads and sandwiches, and to really elevate that quick lunchtime meal.
Healthy additions- Microgreen crops have many health benefits; they are a rich source of vitamins, minerals and antioxidants.
Vegan recipes- Veganism is a growing lifestyle, and while it does eliminate the use of certain food groups, it also makes room for more use of microgreens – which are organic and lend themselves well to vegan dishes.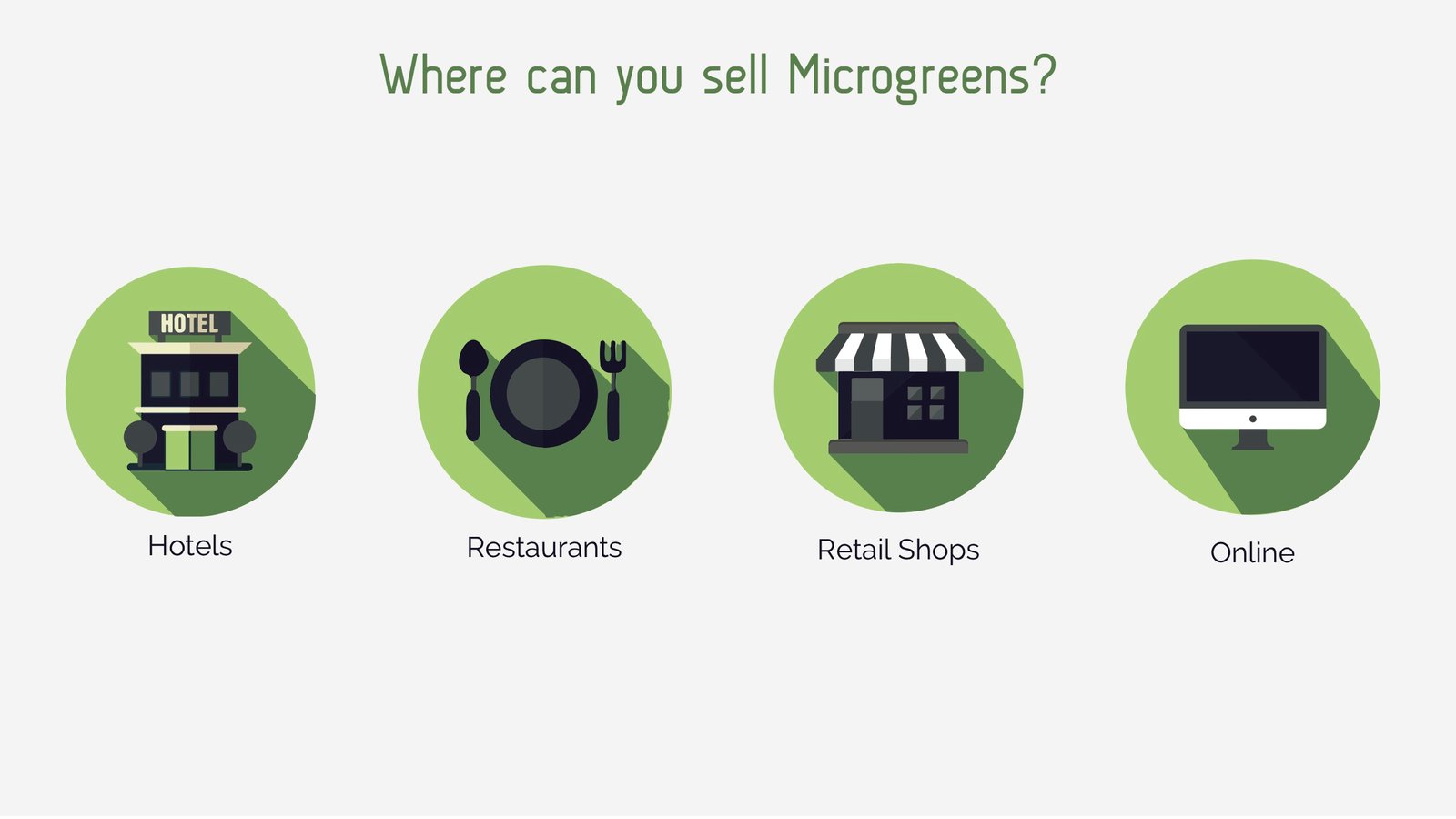 Who buys them? 
Hospitality sector- Hotels and restaurants are the first on the list of buyers. As we saw, microgreens are applicable in many cases, from fine dining to healthy lifestyles, and so there is a great market that can be explored here.
FMCG and retail- Grocery stores and retail shops are great way to discover the wholesale route. They are logistically convenient and with the right deal, it has the potential to grow to quite a large extent.
Online/individual sales- The good thing about urban farming is that it cuts down on a lot of expenses, such as storage and delivery of the crop. And so straight-to-consumer sales are definitely possible, and also a good marketing strategy, given the power of verbal recommendations. With the digital world growing, setting up of a website (such as ours!) for sales is simple and has proven results.
Even if the potential buyers are identified, there other factors which affect the market.
Demand- The only way to gain a firm footing in the market is to cater to the demand. Understanding which products are most sought after by chefs and in what amount they are available is imperative.
Pricing- The average rates at which microgreen products are sold in the market are between ₹1500-2500 per kilo Also points to remember are that buyers are willing to pay more, if they are assured of good quality and local produce. This can be an advantage for in-city growers, who take great measures to ensure that the quality is not compromised.
No business is easy, but the highly competitive food business can be especially hard for finding a firm footing. The way to really drive growth is proper attention to business strategies, and focussing your energy in the right marketing avenues.
Sales and marketing strategies
Business development- To grow exponentially and really get the word out there, meet with business aggregators who specialise in the field. They have knowledge of the people to meet and the avenues to follow, which will be helpful for the next steps.
Creating awareness- Getting the name and purpose of your business out there is essential. Displaying at conventions with brochures/catalogues and distributing them to interested parties will at least provide a foot in the door.
Forming partnerships- If there are already existing relationships which have the potential to grow, such as with chefs, restaurants or other traders, it is well worth exploring a formal symbiotic relationship, which equally benefits all parties.
Online channels- Social media has opened a whole new world of advertising. From posting blogs (ahem), creating profiles on Facebook and Instagram, or engaging online influencers with a large number of followers works better at reaching more people than any other channel.
Accreditation- Officially accrediting the products will make the brand sit on top if the pile. The Food Safety and Standards Authority of India (FSSAI) has certain criteria, and if met, they provide certification which adds a level of authenticity to the brand.
Sales- Hiring a sales agent to meet purchase managers, owners and chefs is one of the best methods of selling.