Featuring Chef Payal
LET ME INTRODUCE YOU TO OUR MASCOT, MASCOT!
The mascot is here to speak to us about everything clean eating and listen to all your queries about everything clean eating!
And today! Mascot says,
T'was a cloudy Sunday morning when I couldn't get out of bed, it's tough to wake up! Let alone wake up on a Sunday morning and satiate the hangry monster growling inside me! After a struggle and a half, when I composed myself and seemed to have straightened out all the creases, cooking brunch seemed like a decent idea, but little did I know that it wasn't just a decent idea!

Without a doubt, I can say that the brunch was one of the most fulfilling meals of the week and no one can convince me otherwise! I have to share this with the world and I have to tell you, cooking a meal is more comforting than that meal itself! Wearing my lazy cozy Sunday clothes sauntering around the kitchen while picking ingredients that you and I don't think too much about is the first step. Making the most of what we have at home is what a simply effortless meal is all about, you know what I mean! Although it does come down to the mindset with which you enter the kitchen and I know a lot of people who don't enjoy cooking, listen here "a lot of people", give it a shot!
Let's circle back to what's important now, shall we?
SUNDAY BRUNCH is a series where a bunch of professional and home chefs curate simple meals using our wholesome, clean produce, just so they can help me share with you the feeling of a comfortable meal! And for this week, we have…
Chef Payal
With an inspiring experience in the food industry, She has curated two amazing dishes for this week's brunch!
We sent her a little goodie bag of some produce a little bit shy of some ZEST! And well, what can I say except…
Only if I were lucky enough to get my hands on some of her food!
Thank you, Payal for these two amazing ideas!
Now I am off to get some fresh produce, and I'll leave you with her two ideas and a list of ingredients!
The first dish would be: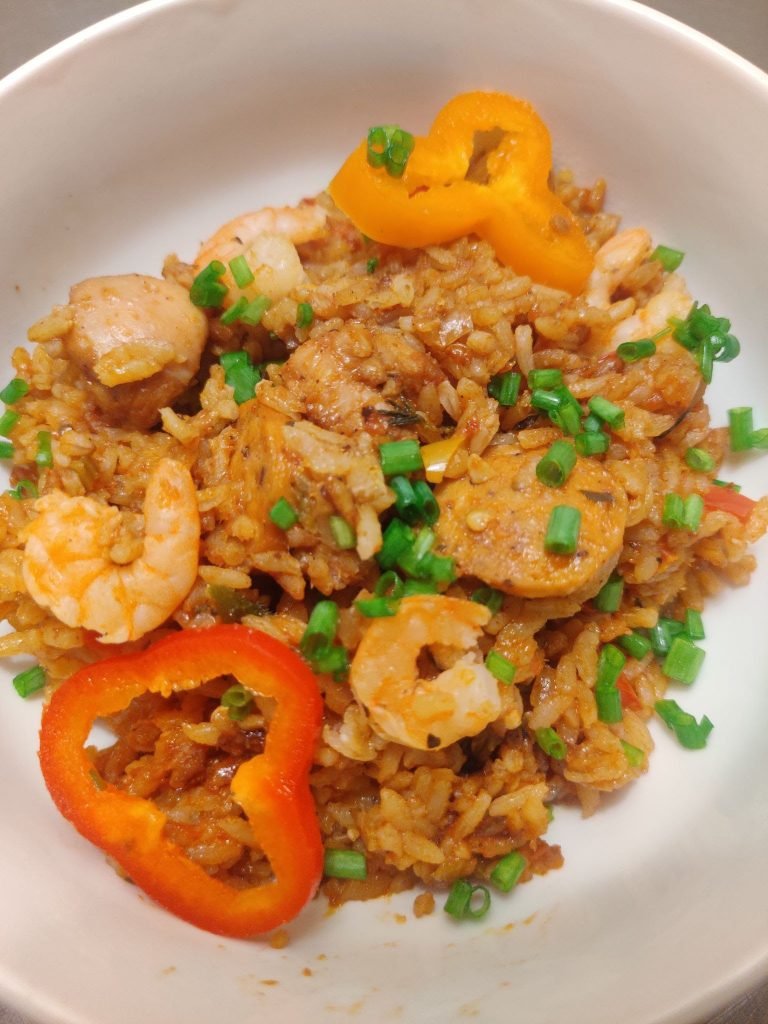 Louisiana Creole Style Jambalaya
A Creole and Cajun rice dish of West African, French, and Spanish influence, consisting mainly of meat and vegetables mixed with rice.
INGREDIENTS
3 tablespoons cooking oil
100 g chicken sausage, sliced into rounds
100 g boneless skinless chicken breasts or thighs, cut into 1-inch pieces
1 onion diced
4 cloves minced garlic, 
Salt to taste
1 teaspoon dried thyme 
1 teaspoon dried oregano
1/2 teaspoon red pepper flakes 
1/2 teaspoon hot pepper sauce
2 teaspoons Worcestershire sauce
1 cup thinly sliced ladies finger
1/2 cups uncooked white rice (preferably short grain)

3 cups chicken broth

Sliced green onions to garnish

Pepper to taste

100 g peeled and deveined raw shrimp/prawns, tails on, 
Mascot's Method:
Smoke some olive oil in a frying pan and add in the peppers, celery, and garlic.
Once the garlic is golden and fragrant, add in the crushed tomatoes, salt, thyme, oregano, red pepper flakes, hot pepper sauce, Worcestershire sauce, and ladies finger.
Give it a good stir and bring to a boil, wait until the oil floats to the top, that's when you know that your tomatoes have cooked.
Add in your chicken broth and your uncooked rice, and cook at sim until the rice is cooked!
In another pan, toss your shrimps with a little butter and pepper, for about two minutes on each side until shrimps are cooked thoroughly. 
Add the shrimps to your rice and combine thoroughly. Add some more pepper to taste.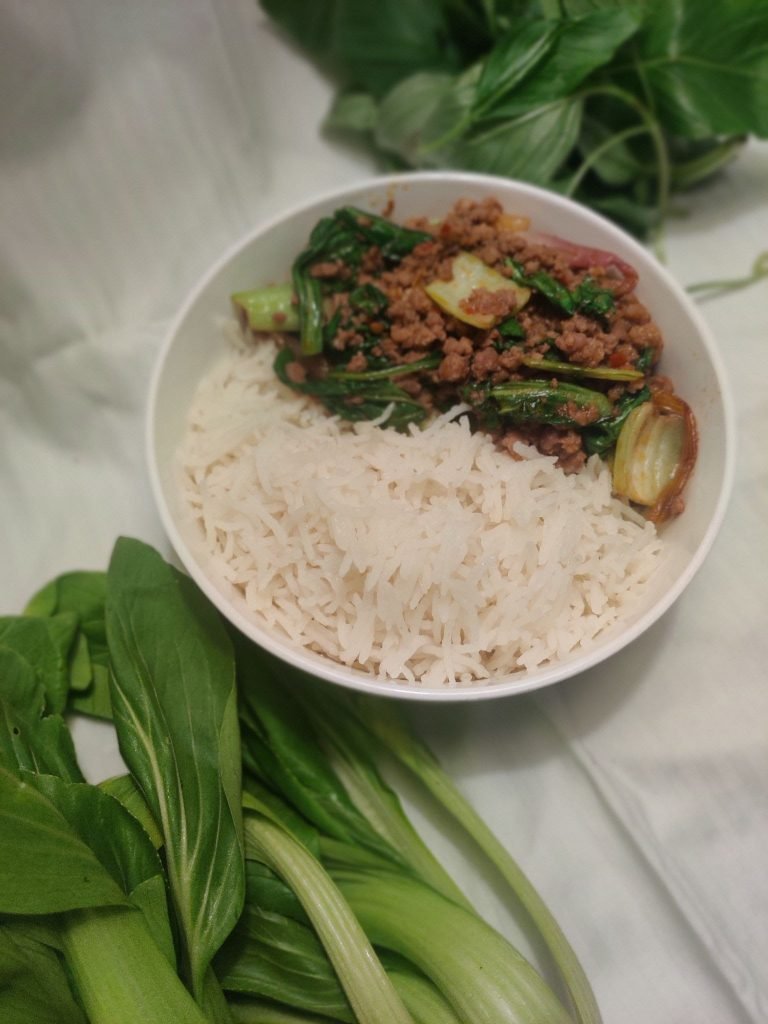 It is a straightforward dish that pairs well with some simple white rice! For this recipe, I'm going to leave you with your imagination! Go on! Cook away and don't feel shy to send us some pictures of your lovely masterpieces and don't forget to tag us. #sustenanceindia #sundaybrunch